90,000 UP (Uttar Pradesh) Govt teachers to boycott board exam evaluation
As we knows that Lockdown 3.0 has been started and Citing safety concerns due to the large numbers of coronavirus infections in the UP state, government school teachers in Uttar Pradesh have decided to boycott the board exams evaluation scheduled to begin from May 5.
The evaluation of Class 10 and Class 12 exams, which ended on March 6, were postponed due to the nationwide lockdown caused by the COVID-19 pandemic.
The Department of Secondary Education had announced on Friday that it will start the evaluation process of Classes 10 and 12 from May 5 onward.
In a statement released on Monday, Uttar Pradesh Madhyamik Shikshak Sangh said: "The association has decided to boycott the evaluation that is to begin from May 5 and thus appeals to all teachers to consider their own safety and stay away from the evaluation till May 17." The UP Madhyamik Shikshak Sangh is a teachers' association.
UP Board evaluation
It further said: "The association has written twice to the government asking them that evaluation should either be postponed to after the lockdown ends or provide facilities to evaluate papers at home. But the government ignored our request and has announced the start of the evaluation process from May 5."
The association also said that apart from safety concerns, the lack of transport facilities has also forced them to take this decision. "Due to restrictions in public transport, many women teachers will not be able to reach the evaluation centres in red and orange zones," it said.
The association said that the teachers "have the interests of their students' future in mind" and will "resume the evaluation as soon as the situation is normal".
They have also requested an additional 40 days, beginning from May 17, to complete the evaluation.
As per the recent list issued by the central government, Uttar Pradesh has 55 districts out of a total of 75 districts in the red and orange zone.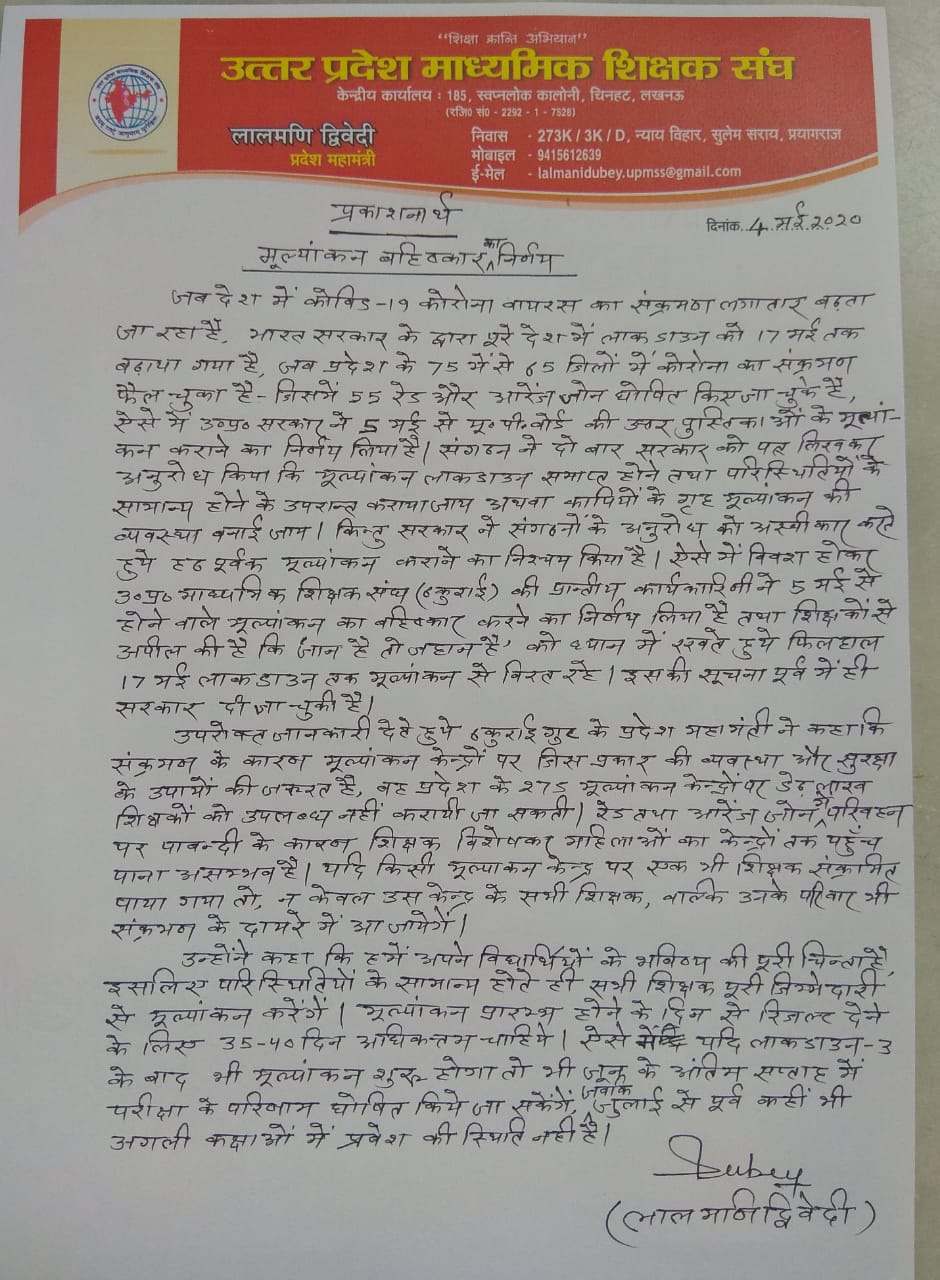 Also read: